Standard Test Piece is designed for routine testing of x-ray machines, and it contains samples of materials of varying density.
Standard Test Piece (STP) is manufactured in Europe to comply with the EU Commission decision Conference (ECAC) in Doc 30 point 12.3.2 (Annex IV-12-M), EU2015/1998 and EU300/2008. (2015) 8005 and may be used to verify performance laid down in European Civil Aviation.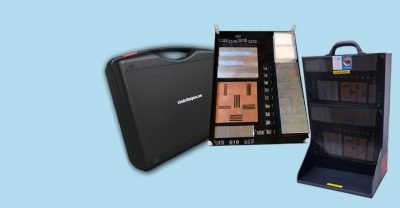 In addition it complies with the U.K. Home Office, Department of Environment, Department for Transport and regional specifications, for the use in support of the UK Transport Security Programme for enhanced airport x-ray equipment.
Testing must be frequent to notice possible deteriorating of x-ray image, it is recommend to use it at least once a day or more often if required by local regulators.
It is recommended to use STP regularly to ensure that equipment is working properly and complying according to legal requirements.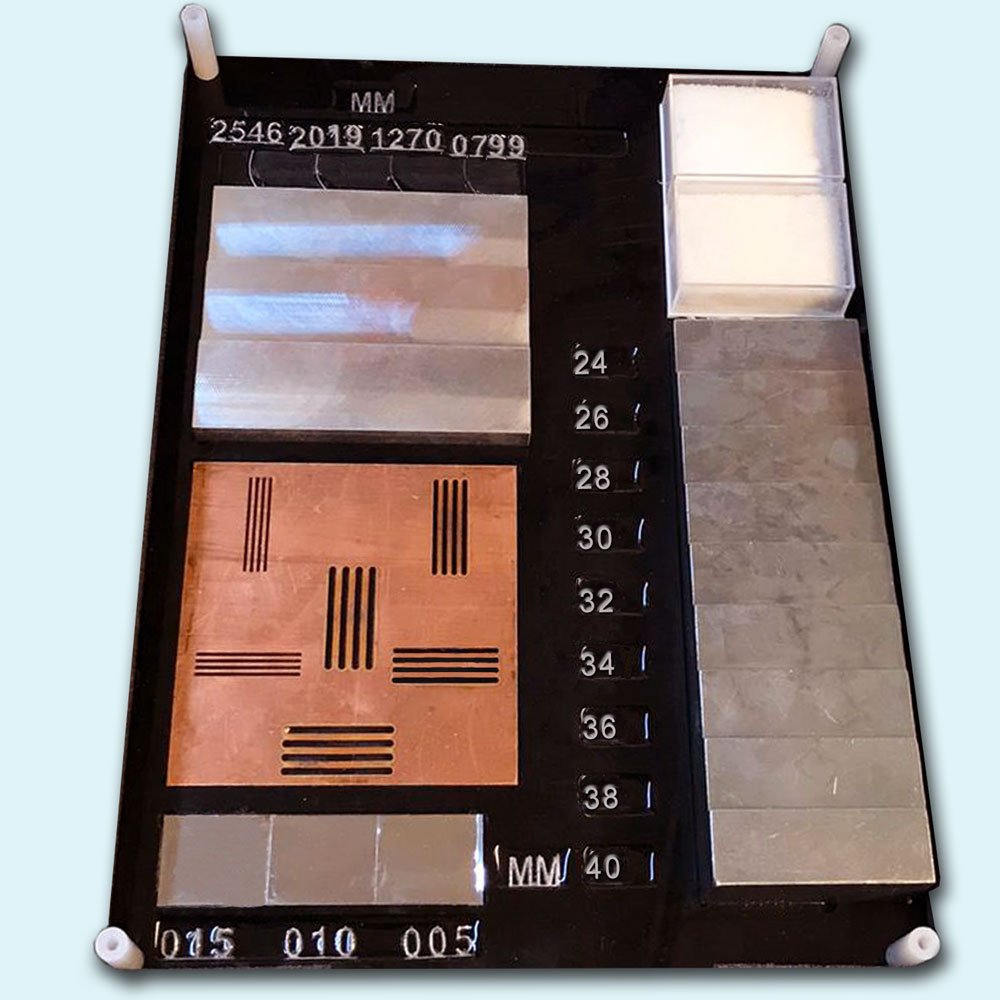 In EU and various non-EU countries it is now a legal obligation to regularly test image quality of security x-ray screening equipment.